Cabinet de Conseil en Propriété Industrielle

ELECTRONICS, DIGITAL INDUSTRY
Analog and digital electronic circuit design, Signal processing, Cybersecurity, Cryptography, Computer networks, Internet-of-Things, Multimedia, Augmented reality, Electronic vision, Power electronic, Semiconductor products

MECHANICAL AND ELECTRICAL ENGINEERING
Automotive, Aeronautics and space, Embedded systems, System architectures, Sensors, Robotics, Electrical rotating machines

MEDICAL & HEALTHCARE, GREENNTECHS
Pharmaceuticals, Medical devices, Biology, Plant varieties, Greentech, Agriculture industry, Water treatment and filtering, Sensors

PHYSICS, CHEMISTRY
Molecular Physics, Optics, Photonics, Nanotechnologies and Nanophotonics, MEMs, Composite materials, 3D Printing, Organic chemistry, Chemical synthesis
Précédent
Suivant
Our Services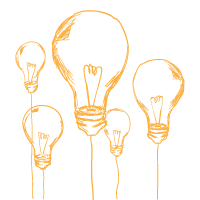 Protecting and defending your IP
Secure your R&D investments by seeking exclusive rights of exploitation through the filing of Patent applications or by setting up an active trade secret protection policy.
Protect the image and enhance market awareness of your organization, using intellectual property rights relating to trademarks law and other distinctive signs.
Prevent any appropriation of the visual identity of your products through registration of designs.
Organize the legal framework of your partnerships with Intellectual Property clauses adapted to each situation in your Collaboration Contracts.
Set up strategies for the protection of your creations that take into account the reality of your business environment and your market leadership ambitions, especially your sights of international expansion.
Anticipate and, if necessary, resolve any freedom to operate issues with respect to the intellectual property rights of third parties.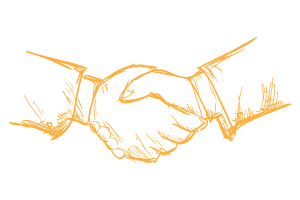 Accompanying Small and Medium Size Enterprises
Because the Intellectual Property of an organization is built step-by-step and in the long term, we commit ourselves to accompany Small and Medium Entreprises on a regular basis, and not only for the realization of specific actions.
Through the human dimension that characterizes it, our firm has the necessary independence to adapt its action to the achievement of your objectives, on the basis of a roadmap we establish together.
We offer pragmatic tools and procedures that aim to simplify your appropriation of Intellectual Property while taking into account your financial and human resources.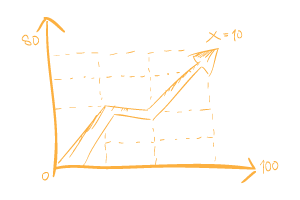 Providing Professional Assistance to Large Companies
The corporate IP department of some multinational companies decide to outsource all or part of the substantial work with respect to patent drafting and prosecution. Oversea companies have to appoint local agents to represent them before the French or European patent and trademark offices.
Whether through our long-term collaboration with foreign colleagues from all over the world on behalf of their clients, or under direct instructions from in-house IP professionals of multinational patent holders, we offer top quality assistance at reasonable costs based on an extensive experience in preparing, filing and prosecuting patent applications before the French and European IP Offices (for both Patents and Trademarks).
As regards Patents, our technical expertise covers a wide range of technologies, with a special focus on high tech: information telecom and communications (ITC), digital and analog electronics, optics, physics, laboratory equipment, semiconductor products, computer implemented inventions (CII), medical devices and imaging, automotive products, air and space technologies, greentechs, etc.
Our Services

Electronics, Digital and New Technologies

Mechanical and
Electrical Engineering

Physics,
Chemistry

Health and Medical Care, Greentechs
Who we are and what we do?
The Firm
CALIPSO is an independent firm of Intellectual Property Attorneys, founded in 2016 by Stéphane Verdure. The firm offers its clients 25 years of experience in all aspects of Intellectual Property (IP). Our clients range from multinational companies to individual entrepreneurs, with a particular focus on small and medium-sized enterprises as well as start-ups operating in the technology sector, or innovative service companies. The firm assists its clients in protecting the results of their R & D and marketing efforts, as well as in defending their markets and investments against third-party IP rights. Our expertise is recognized in the resolution of contentious or pre-litigation issues, both in attack and defense, in the performance of IP due diligence prior to financial development or transmission involving portfolios of IP rights, as well as in contractual aspects and valuation of these rights. On all these subjects, we collaborate with the other providers of consultancy and services such as lawyers, financial and accounting professionals, the capital-investors, as well as, of course, structures of support to the innovation and business clusters. The strength of CALIPSO consists of dedicated support based on our global understanding of IP issues, proposing solutions adapted to each situation. The Firm interacts with a national and international network of partners selected for their skills and the quality/cost ratio of their services. We have in-depth knowledge of the mechanism of acquisition, management and defense of IP titles around the world. In addition, we have selected a range of collaborative tools particularly suited to our intervention in supporting SMEs and mid-cap companies that do not have dedicated internal resources but whose IP budget calls for solutions at a reasonable cost. Our approach is resolutely pragmatic, and takes into account the objectives and budget capabilities of the customer in a transparent and non-judgmental way, whereby to offer the solution that it is the best suitable to his only interests. We have no other ambition than that of providing you with the means to make the Intellectual Property of your organization profitable, in serenity and with professionalism!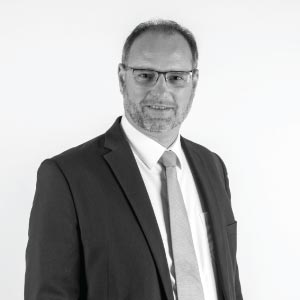 Stéphane VERDURE, Founder
French and European Patent and Trademark Attorney, Representative registered with the European Patent Office (EPO) and the Office of the European Union for Intellectual Property (EUIPO). He is also a graduated Engineer from the Institut Supérieur d'Electronique de Paris (ISEP), and a graduate of the Center for International Studies of Industrial Property (CEIPI) in Strasbourg.
Legal expertise to defend your interests in all stages of the life of your IP rights.
The news
Our latest news ...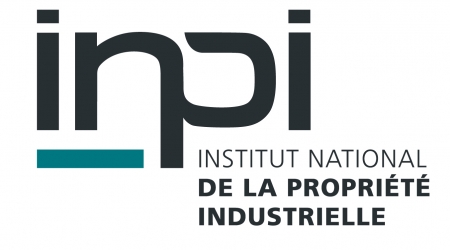 Publication au Bopi des dates de fermeture exceptionnelle de l'INPI en 2020